AMSYSCO's Post Tension Blog (www.amsyscoinc.com/our-blog)  has been nominated for the Best Construction Blog competition held by Construction Marketing Ideas.  We'd love if you could support us with your vote.
Visit the Construction Marketing Ideas website
Click 'Amsysco Post Tensioning' (3rd on the list of 43 nominees)
Enter First and Last Name
Enter Email Address
Scroll down (past pictures unless you want to buy some marketing material) and click 'Submit'
Read the review of our blog by CMI and thank you for your support!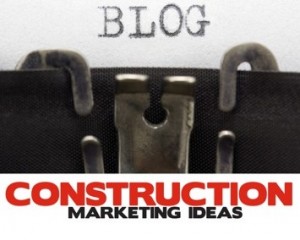 About The Construction Marketing Ideas blog : The blog started in 2006-07 and is run by Mark Buckshon.  The focus of the blog is marketing for the architectural, engineering and construction community.  In the 2010, CMI published Practical strategies and resources to attract and retain clients for your architectural, engineering or construction business in 2010 and  Social media and marketing for architectural, engineering and construction companies: What you really need to know to achieve profitable results in 2012.
____________________________________________
Copyright © 2014 by AMSYSCO, Inc. All rights reserved.