The map below shows AMSYSCO, Inc.'s 500-mile radius for LEED projects. Please use it to assess whether we can benefit your Post-Tensioned concrete project.
Depending on your project's location, we provide LEED Credits for steel in:
MR4.1 Recycled Content
MR5.1 Locally Manufactured Materials and Products
MR5.2 Locally Extracted, Harvested or Recovered Materials or Products.
(Click on the map to enlarge. Click again to zoom in.)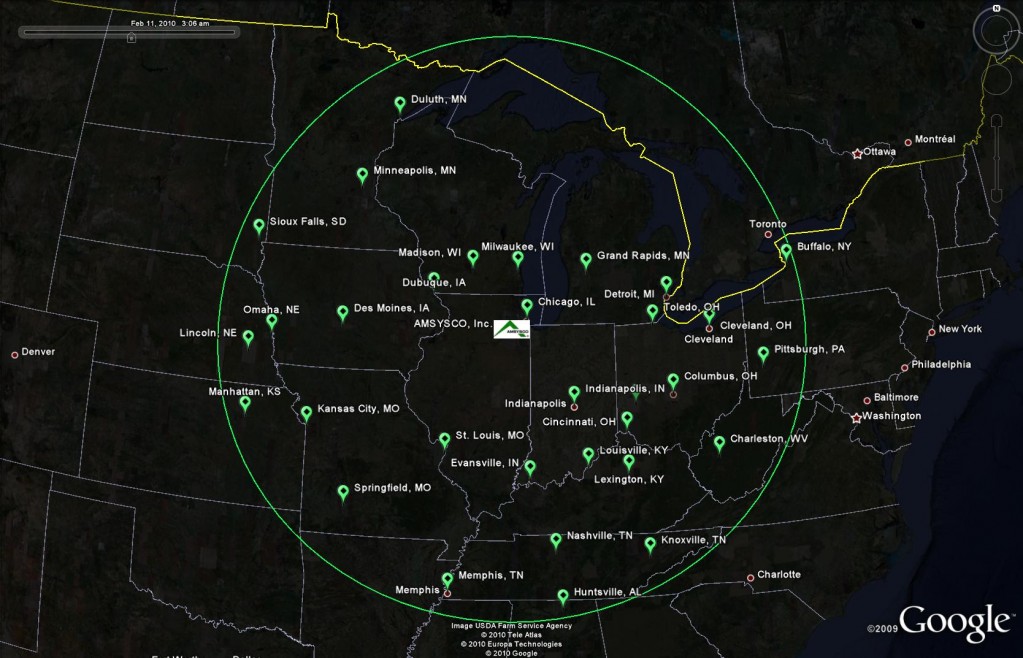 ____________________________________________
Copyright © 2010 by AMSYSCO, Inc. All rights reserved.