Mr. Neel Khosa, (Civil Eng. BS '99) donated money towards the construction of the M.T. Geoffrey Yeh Student Center (pictured below).  The planned 20,500-square-foot addition to Nathan M. Newmark Civil Engineering Laboratory will serve the Civil Engineering Department at theUniversity of Illinois in Urbana-Champaign.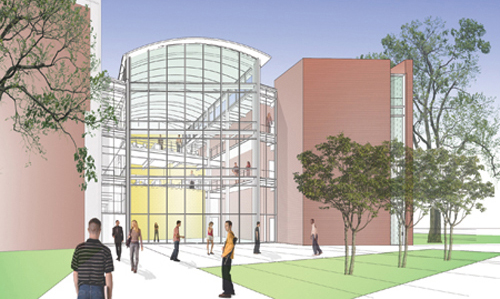 (image from cee.illinois.edu)
CLICK HERE to make a contribution to the University of Illinois Civil Engineering Dept.
Copyright © 2009 by AMSYSCO, Inc. All rights reserved.