Chicago is one of four candidate cities to host the 2016 Summer Olympics and Paralympics.  The final determination will be made by the International Olympics Committee on October 2, 2009 in Copenhagen, Denmark.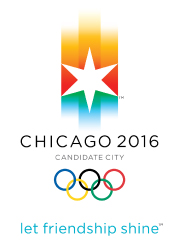 AMSYSCO, Inc., a regional supplier of post-tensioned concrete, supports the Chicago Olympic bid.  Should Chicago win, it is our hope that our city can construct and operate the facilities within budget.  Additionally, the safety of our citizens and guests should be priority number one.  Ultimately, we hope Chicago becomes a better city before, during and after the 2016 Olympics.
Copyright © 2009 by AMSYSCO, Inc. All rights reserved.