Freshly minted with a M.S. in Structural Engineering from University of Maryland and two undergraduate degrees in Science and Civil Engineering from India, I marched into the engineering world with some confidence.  Despite a recession at the time, I landed an interview with Atlas Prestressing Corporation, a company that I knew nothing about (there were no websites those days).
In an interview with Mr. Derrick Kennedy, who eventually became my first boss, he asked me "What and how much do you know about post tensioning?"  I answered, "I know absolutely nothing about post tensioning – not even the definition."  While my response did not surprise him, he seemed to be stunned with my candor.   Luckily, Atlas Prestressing took a chance on me and gave me my first job in the United States.
Fast forward to today.  I have had the privilege of working within the post tensioning industry for almost four decades.  28 years are with AMSYSCO, Inc. – the post-tensioning company that I started from the basement of my house with no outside financing.  To recently receive the Fellow Award from the Post Tensioning Institute is really a recognition of the many customers, engineers, suppliers and installers/ironworkers who have taught me about post-tensioning, running a business and life in general – and I'm still learning.  I also want to thank my wife and son along with many other friends and family for their kindness and support.
– Rattan Khosa, President/CEO, AMSYSCO, Inc.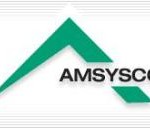 Copyright © 2009 by AMSYSCO, Inc. All rights reserved.