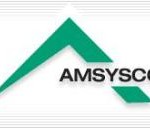 Hello, this is Neel Khosa and it gives me great pleasure to welcome you to AMSYSCO's fully redesigned web sitehttp://www.amsyscoinc.com.
My father, Rattan, started the company in 1981 after working for several post-tensioning companies.  Based on my father's stories, the construction industry has come a long way from designing buildings off of napkins and building them without the benefit of the internet, email and computer programs such as AutoCAD.  After communicating with contractors, suppliers and engineers, we decided to move forward and modernize our company website.  Our website provides product information and examples on why AMSYSCO should be part of your construction team.  A PDF of our recently updated company brochure can be downloaded via the website.
As you might notice our website has a blog…and you may be wondering whether it is worth your time to read future blogs.  Short and sweet, the blog may prove to be a waste of time or it may hopefully provide some value to its readers.  Either way, I will try my best to briefly discuss construction, real estate, the economy, the environment, the stock market and other current issues with candor.  At worst, I hope to be thought-provoking rather than controversial with my opinions.
– Neel Khosa, AMSYSCO Inc.
Copyright © 2009 by AMSYSCO, Inc. All rights reserved.